Plug and Play

.

Forget coding

.
Campoal was built through 5 years of development, features crafted and debugged to achieve the highest perfection. See the built-in core features.
Submit a Campaign
Campaign starter page is designed for people to start their petition quickly and easily in four steps with decision makers search box, Google Place Autocomplete, drag & drop to upload and video embed. Petition starter can set their goal of signature for campaign and add topics to spread in community.
Sign the Petition
People can support the petition by writing a reason and click on sign button, they can choose to display the name or sign it as anonymous, choose to receive the email update for the campaign or not.

After the user has signed successfully, an pop-up will be activated to suggest they share there campaign and donate money for campaign owner, at the same time a signature confirmation email will be sending to supporter.
Fundraising & Donate
Campaign owners can set up fundraising section to receive donations from supporters, after the campaign to be ends, they can submit a withdrawal request to receive their money via PayPal, Payoneer or Bank Trasfer.

Supporters can donate for the campaigns via a lot of Payment Gateway by way use Give Add-On like Stripe, Paypal, Authorize.net, Paytm, 2Checkout,…

* Give plugin enables WordPress users to accept donations on their WordPress-powered website with flexibility and ease.
Statistics Dashboard

.
The campaign owner can track how many people signed the petition by week, month, year. Know who they are, what is their gender, where they come from and how old they are.
Supporters statistics

Vistors and views statistics

Countries and gender statistics
Newsfeed
.
Once the user has logged in, the homepage will be redirected to the newsfeed, in here will display the campaigns of the users and topics they have following.
Campaign Update
Campaign owners can post up-to-date articles on the campaign's situation for supporters such as articles, changes, supporter goals and announcements.
Multi Author
Campaign owner can set a member in their team as an moderator of campaign by username or email, allow more people have permission to control campaign, add new updates and download signatures from dashboard.
Decision Maker
Decision makers at the highest levels of government or company can switch to decision maker account type and posts a public response directly on the petition to campaign owners and supporters.
The petition owner can be download the signatures of supporters as a CSV or PDF file and use it to submit for the decision makers.
User Dashboard

.
With the dashboard, they can manage their campaigns, topics and users they are following, view the petitions has signed, manage their contributions and transactions of supporters from campaigns. Update their financial information and make a withdrawal request.
Built-in features
Some features in User's Dashboard
Manage campaigns

Manage fundraising

Manage donation

Track transaction

Financial settings
Trending Campaigns
We have developed a complex algorithm to sort campaigns base on number of supporters over a period of time that you can set it in Campoal Options, it is displayed the most of campagin people support by the days.
Embed Widget
Widgets allow journalists and bloggers to embed a petition card into their posts via an iframe tag. It's helps spread campaigns through journalism easily.
Donor Badget
When a user makes a donation to the campaigns and reaches a minimum amount of donations, a badge will show up on their avatar as a tribute to their contributions for community.
You can set service fees and transaction fees for each donation from supporters to campaigns. This amount will be deducted from the withdrawal of campaigns starters.
Commission
Set percent of commission fee for commercial fundraising campaigns and take money.
Advertising
Place ads from Google Adsense on your website and monetize visits and clicks.
Live Search Result
Get search results instantly while you are typing a query on the search box. You can also filter search results with just one click with a lot of search filter conditions.
Social Login
Facebook and Google are integrated with theme to sign in via their social account with just one click, improve user experience and increase the engagement of new users.
Toast Notification
Show notifications that prompt users to confirm their email, update missing profile information and set a new password in case of creating an account with a random password.
Vote & Citation

.
The voting and citation feature allows anyone to submit an article with a view to agreeing or disagreeing with the petition. Based on the number of citation agree or disagree we know the fact score of petition.
Submit article link

Vote Agree or Disagree

Fact score statistics
Email Marketing Intergrated

.
SendinBlue is deeply integrated with Campoal. When a campaign is launched, an email list will be automatically created on SendinBlue and then supporters sign the petition their email will be saving to that email list.

When add a new update of campaign, an email campaign on SendinBlue will be automatically created with the content of update and mapped to email lists that email campaign can send immediately or schedule.
* SendinBlue offers cloud-based digital marketing tools enable sending email marketing automation.
AJAX Comment
The comment system on Campoal was developed separately instead of using the default WordPress comment. Your comment is displayed immediately when you press the enter button instead of going crazy when waiting for reload page.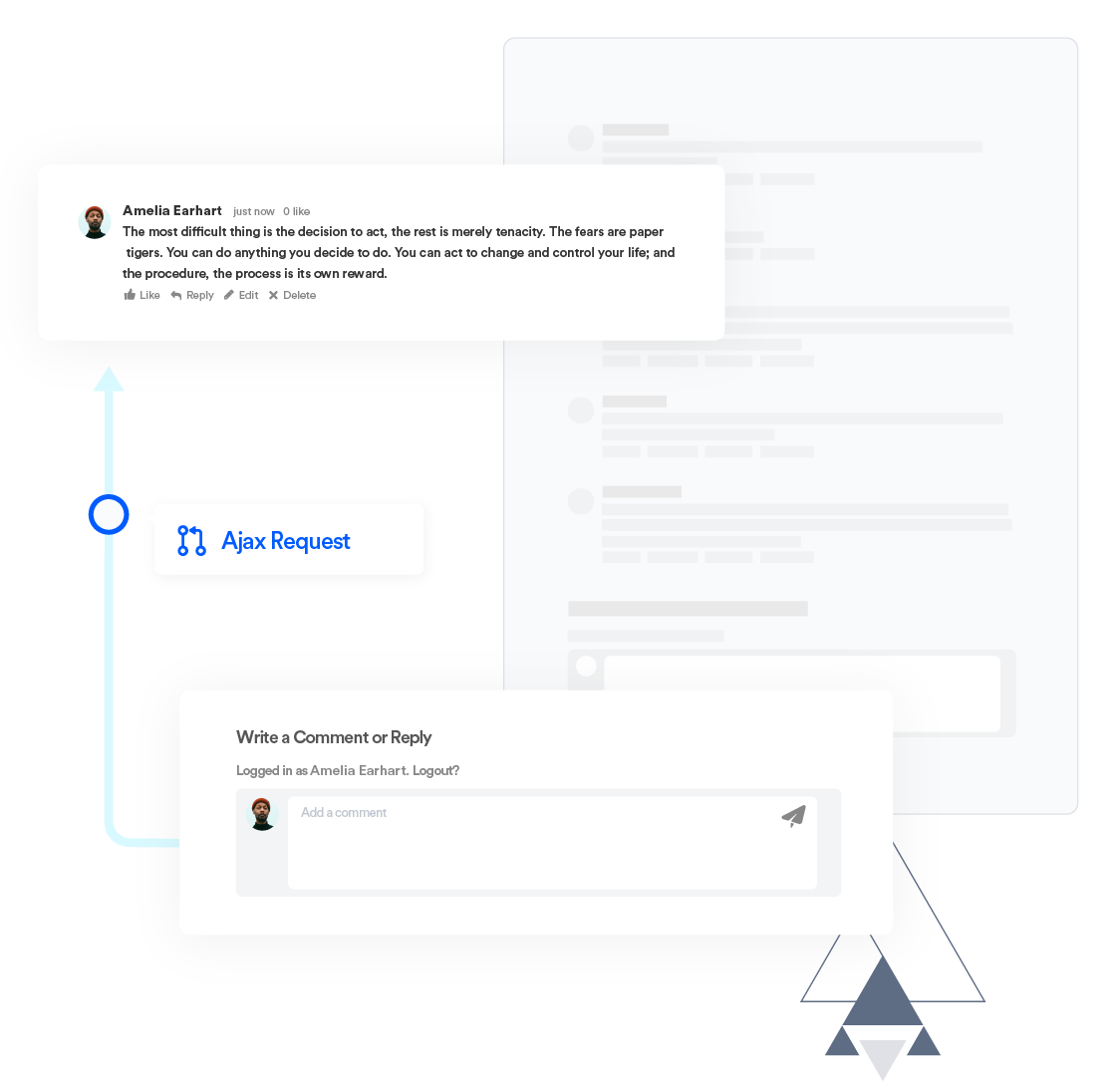 Bitly URL Shorten
On each published campaign, a shortened URL will be automatically generated on your Bitly account based on the API you configure on Campoal Options. You can change the domain name you want on Bitly's dashboard eg. doma.in
Translation Ready
There's a .pot file, included with the theme, that allows you to use POEdit or Loco Translate to easily translate our theme into your native language.
Create your Shop
Build your shop easily with integrated WooCommerce support, the most pupular eCommerce plugin. Easily configure your shop catelog and product pages with additional theme features.
21 Custom Visual Composer modules to assist you in laying out your pages in mare minutes along with more than dozen other helpful features and functions.
Markdown Editor
Markdown is a text-to-HTML conversion tool for web writers. Markdown allows you to write using an easy-to-read, easy-to-write plain text format, then convert it to structurally valid HTML.
Easy writing experiance

Full screen editor mode

Autosaving content
Campoal's responsive design is using HTML and CSS to automatically resize, hide, shrink, or enlarge, a website, to make it look good on all devices included desktops, tablets, and phones.
Build to Scale

.
We're build the product to scale.
Campoal is used by Peticaopublica.org the largest Petition Platform website in Brazil. Live websites is handling millions of page views monthly are powered by Campoal. 
Pricing Plan

.
The Powerful solution without hight costs and No Annual Subscription.
Choose Plans
Choose the most

suitable plan

with reasonable price.
Over 500 customers trust us. Why won't you?
* The price you pay is final cost for theme + plugins included tax and fee.
Zero Risk Guarantee
You are fully protected by our 100% Zero Risk Guarantee. If you are not fully satisfied for any reason, simply contact us within 14 days and we will happily refund 100% of your money. Please note that, we do not refund if the product has been purchased on discount. Refund Policy.
4.9 out of 5 stars from 20 customer's reviews.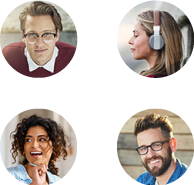 Over 200 websites are running all over the world.
Over 15 million monthly page views of largest project.
The developer of this theme has made the best petition theme that exists and this one is really great for putting things in place more than this one.

It's updated very regularly with new features so if you are planning to change the world or your country this theme is for you! Thanks again to Long Ha.
It is hard to find a WP theme that would perfectly meet all the needs client has. I found Campoal very well customized and coded theme for a petition platform.

This is a great theme with lots of different page design options. Campoal team has been very helpful and quick to answer questions and fix small issues.
I rate Campoal 5 stars for its quality design, customization, code quality and provided support.

By the way, props to your wonderful effort on letting people across the globe feel easier to have their own petition platform!
I've purchased the theme and appreciate the excellent install walkthough documentation. The site was easily set up with demo data in less than an hour.
This platform is very nice and work very good. I am using this platform without problem. There were som small problem, but supporter solved it fast.
The theme is almost perfect, it has some bugs but it works almost 99%. But slowly and time-consuming support.
Very Nice. Though its for very limited users but still very very nice theme.
Great theme and fast, very helpful support!
It is a fine theme. Can be improved with extra features. Seems clean and has a profesional approach.
Help
Frequently asked question:
How long do I get theme update?
When you purchased our theme, you will get lifetime update for future theme features improvement and for the future design improvements.
How do I get support?
You can find the tutorials in our documentation. If you still can't found the solution for your problem, please contact us via Support Desk.
Can I use theme for my clients?
Absolutely! One of our goals we have set is for every developer, designer, agency or freelancer to think of a Campoal theme when they think of satisfying their client's desire and demand for a petition platform or single petition website. 
Is there any paid plugins needed?
No! Everything from the functionality we announced through the description of the Campoal product enters the final price of the product. There are no additional payments for the smooth running of the Campoal theme.
What is included in my purchase?
Your purchase includes all demos, source files, lifetime updates, and customer support for 1 year from the purchase date. This is one time fee no monthly or annual subscription is needed.
Can you help me to install the theme on my website?
Yes if you don't know how to install the theme, after purchase you can request to our team to install the theme for you by opening a ticket on our Support Desk and providing your WordPress login.