Hi,
I used the Single Campaign Demo as the basis for my single campaign. But while the original at https://campoal.com/single/ has the font color BLACK on a white background in the dropdown menu, the entries in my HOME dropdown menu are all in white color, so you can hardly read them:
Original (Demo) at campoal.com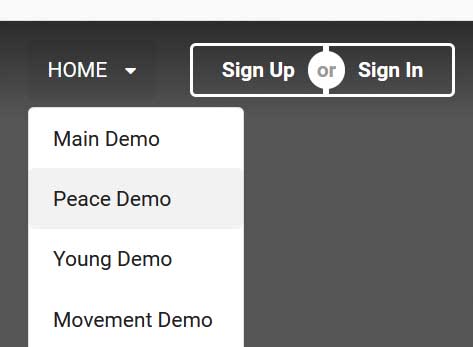 At my installation (unfortunately with white font color)

Could I have accidentally changed something somewhere? As far as I can tell, so far the colors for the menu cannot be adjusted in the backend, so it shouldn't be because of a wrong setting.
If i see it right, you can't set the menu colors directly anywhere.
Therefore I think it would be good to introduce the appropriate CSS selectors, which you have to override to create the desired menu colors (incl. drop down menu).
Kind regards
Volker

Change Home menu text color to Black please,
Access from Campoal > Colors > Homepage colors https://tppr.me/iC3Dm





You are viewing 1 out of 1 answers, click here to view all answers.
Question stats
Active

Views

3484 times

Answers

1

answer