See how entrepreneurs and organizations use our software to influence the world.
POLLINIS is an independent NGO dedicated to stopping the extinction of bees and other pollinators, which are crucial for biodiversity. As a non-profit organization, POLLINIS relies solely on donations from citizens to exert pressure on public authorities and advocate for urgent restoration of a pollinator-friendly environment. The organization also initiates field projects to contribute directly…
DrawDao is on a mission to tackle climate change through innovative projects that harness the power of art, science, and community engagement. Their latest endeavor, Carbon Gardener, aims to raise awareness and advance the science of enhanced weathering as a land-based carbon removal technology. To facilitate their fundraising efforts, DrawDao has partnered with Campoal, an…

In January 2018, a feminist organization called Level Up emerged with a mission to unite individuals dedicated to eradicating sexism in the UK. Since its inception, Level Up, now known as WeLevelUp, has made remarkable strides in addressing various social issues through their powerful interventions and campaigns. Their commitment to intersectional feminism and determination to…
December 12, 2019 a petition "German and Dutch police must investigate Halim Tanwir's racist and misogynistic remarks" launch on Daadkhah. The purpose of this petition is to ensure that racist and anti-feminist statements are not unanswered by well-known Afghan political figures, both at home and abroad. These people, in whatever position they are, must realize…
Stay Kind used Campoal to calling people Pledge their Kindness to protect young people like Thomas, killed by one punch at 18. Following the tragic death of his younger brother Stuart, also at 18, the Foundation evolved and became a national movement of kindness. Stay Kind are more determined than ever to keep their youth safe through a kinder Australia.
Crowdfunding platform for teachers' ideas in Romania. Choose the project that inspires you and contribute as much as you can. A team of entrepreneurs, managers and action people who over time have grown pioneering business projects in their fields of activity. Narada understood that education is the basis of any progress and that if the…
We are in this together (weareinthistogether.eu) initiated by Sven Giegold, a member of the European Parliament, calling on the people of European countries to unite in the Covid-19 pandemic. The movement spread quickly on Twitter with the hastag #WeAreInThisTogether and today more than 20,000 people have signed up to join the movement on the site….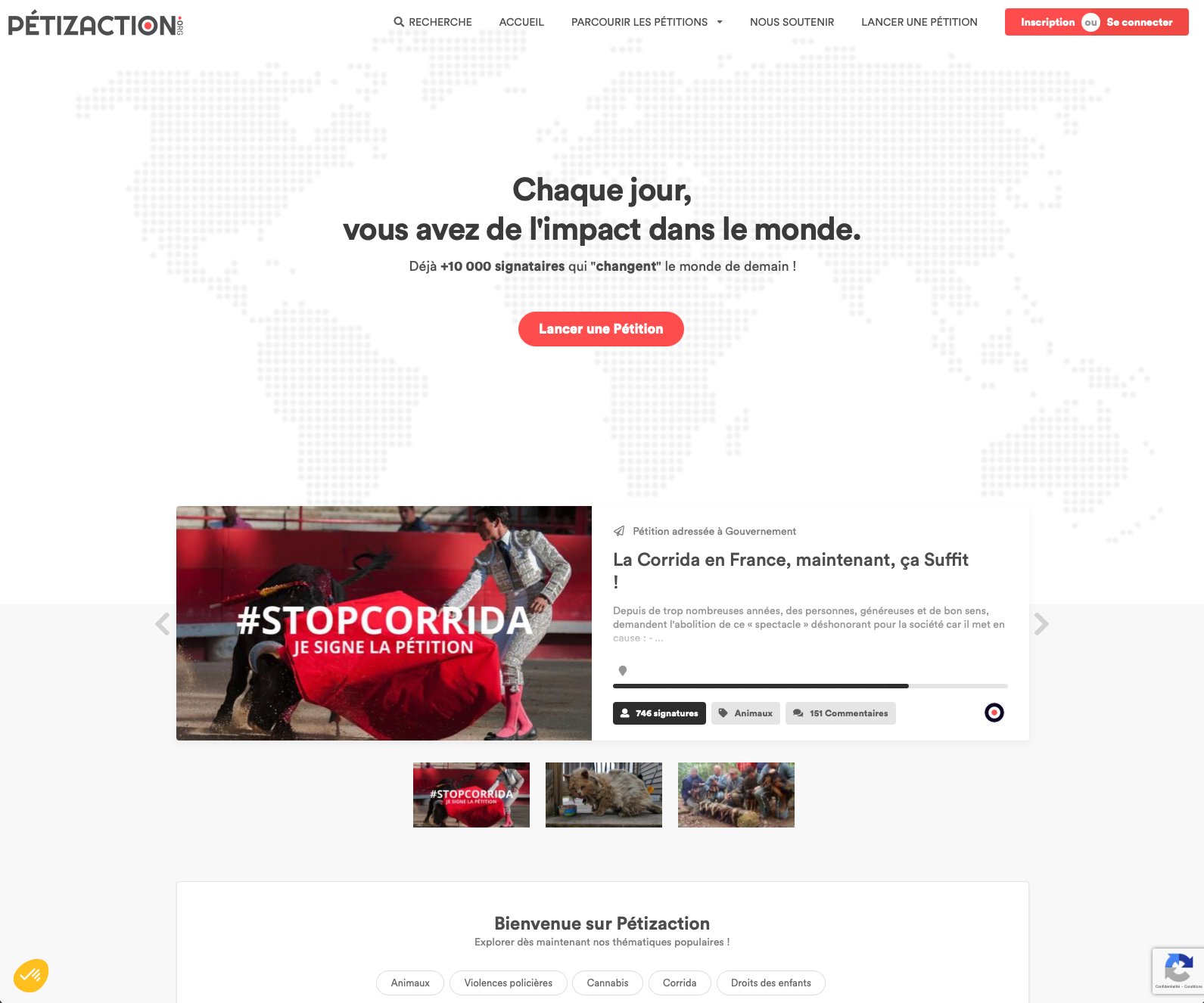 Petizaction.org a petition platform in France is against the Corrida bullfights. Seek justice for a dog poisoned with poison. Pétizaction is an online petitions site that allows citizens, who wish to defend an idea, launch a movement and mobilize behind a cause, to make their voice heard and unite hundreds of thousands of other people…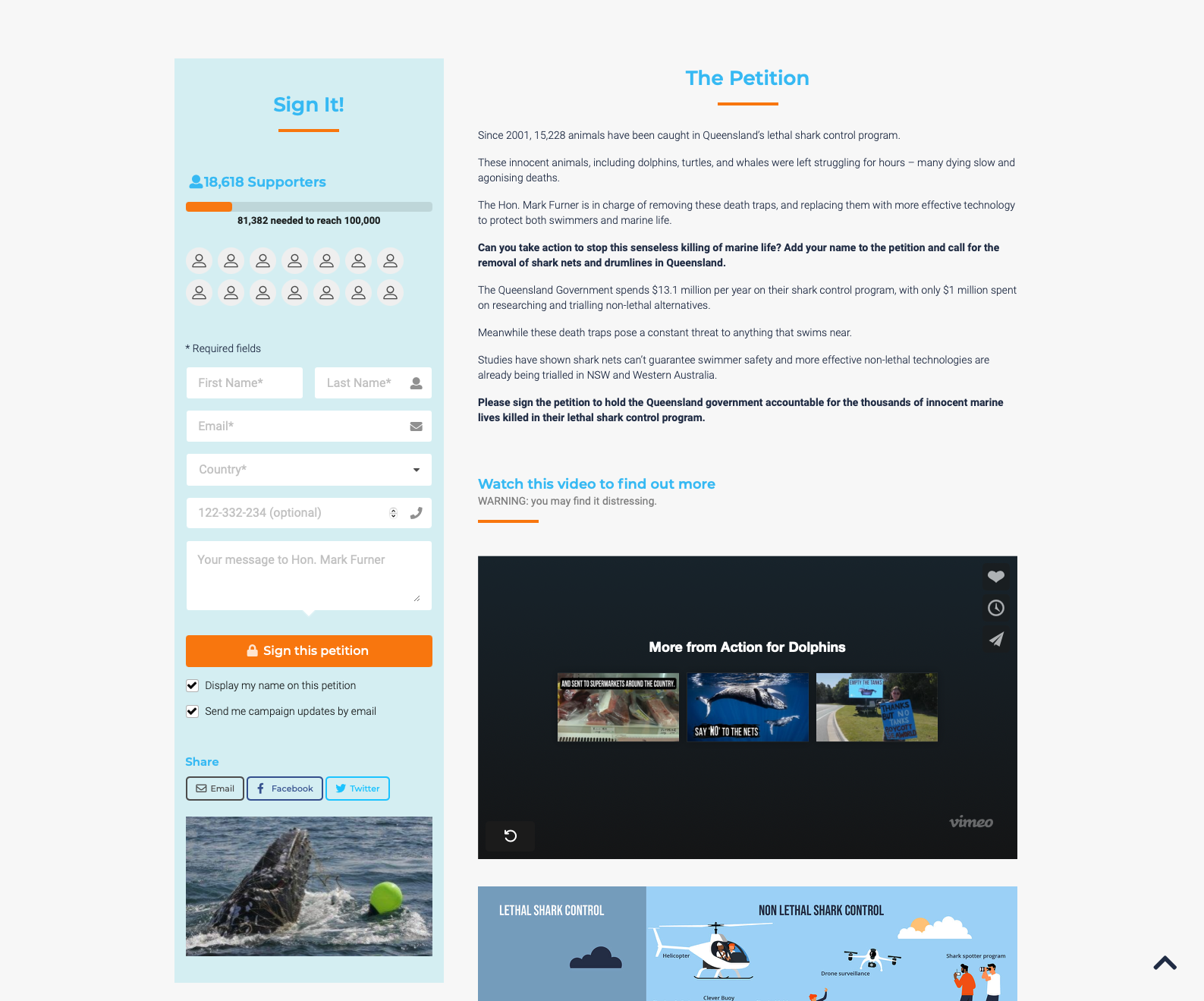 The aim of AFD is to stop cruelty to, and gain legal protection for, small cetaceans (dolphins and other small whales). AFD focuses on small cetaceans because these sentient animals do not have adequate legal protection, and are subjected to some of the most extreme cruelty inflicted on animals anywhere in the world.
Spdmannheim.de a petition website for citizens of Mannheim city in Germany that together make their city a better place with petitions to the city government.
Founded by high school students Ayla Gordon-Mandel and Angelita Chew, Young Women Stand Against Prejudice (STAND) empowers young women in the fight against bigotry and inequality. Whether the unjust policies be on the basis of race, disability, gender, or sexual orientation, STAND equip young women with the proper tools and knowledge to forge change. STAND creates a space for highschool-age girls to take political action against the systematic oppression and discrimination in America—making a difference in their communities and nation.
Petition Watch is an organization of Responsible Activism and our Mission is to cultivate productive legislation while protecting our Constitution well into the future. As quickly as politicians disregard our rights, we must be more responsive and poignant. When an issue surfaces, we spring into action and write petitions on the matter for immediate publishing.  When a…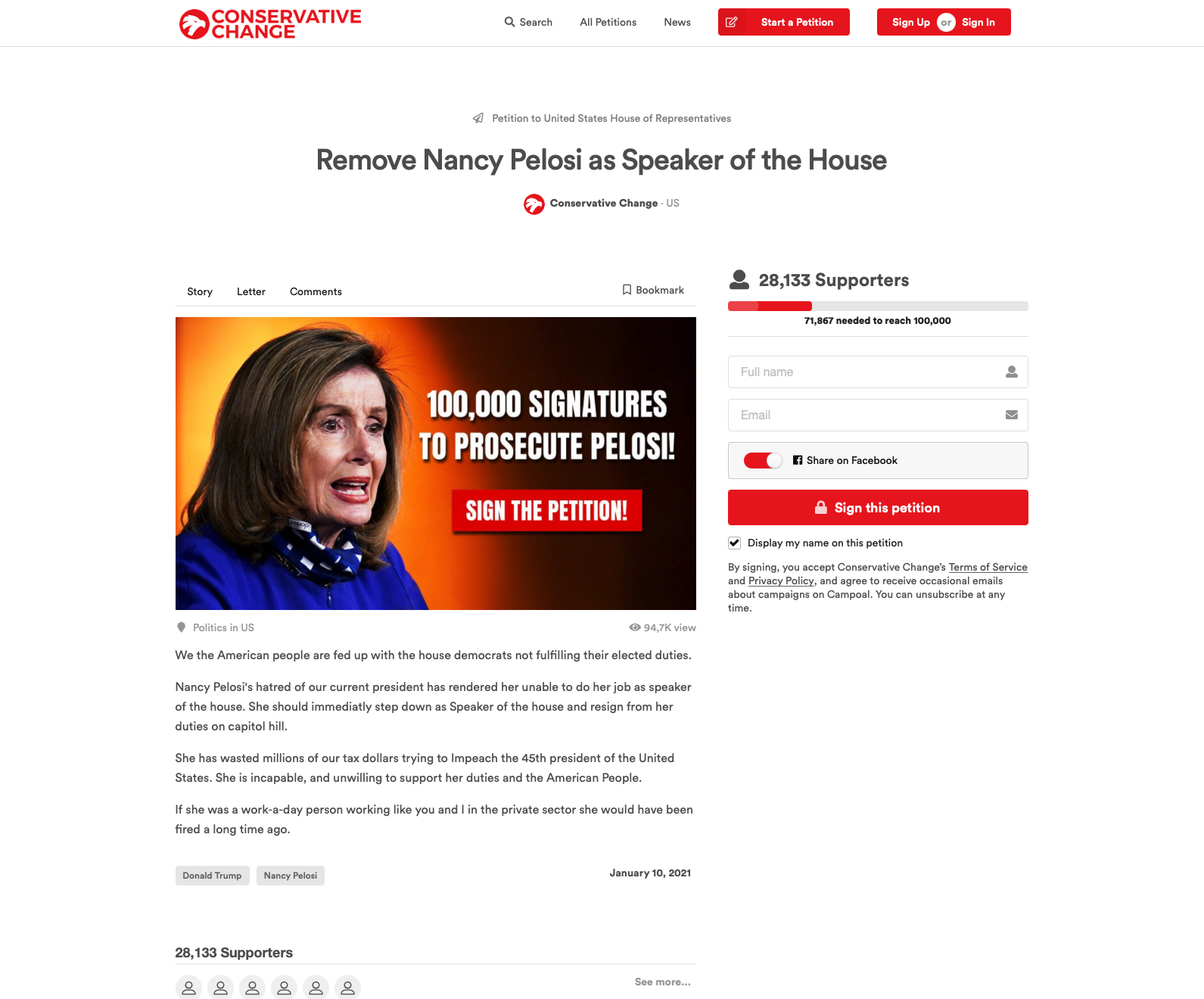 Conservative Change developed to be the first open petition platform for those who share conservative values. Driven by impactful grassroots technology and a clear vision to empower those who want to make a difference.