Hi,
I did not manage to find a solution for following problems:
A) Loading of further petitions on the page´s end
Where can I set that on a petition page or on the homepage (please look at the screenshots for B) below NOT always more petitions are loaded?
B) Regarding the attached screenshots:
How can I ensure that only ONE specific petition, i.e. the first one "Grantt Clemens to Alice Marie Johnson …" is displayed and that no other petition is loaded and displayed afterwards. Only ONE certain petition without the line above with Feed, Trending and Recent?
Unfortunately I have not found out how to disable CATEGORIES on the right side of the homepage (please look at  screenshot)!?
Will I have to disable the category menue there?
Current output: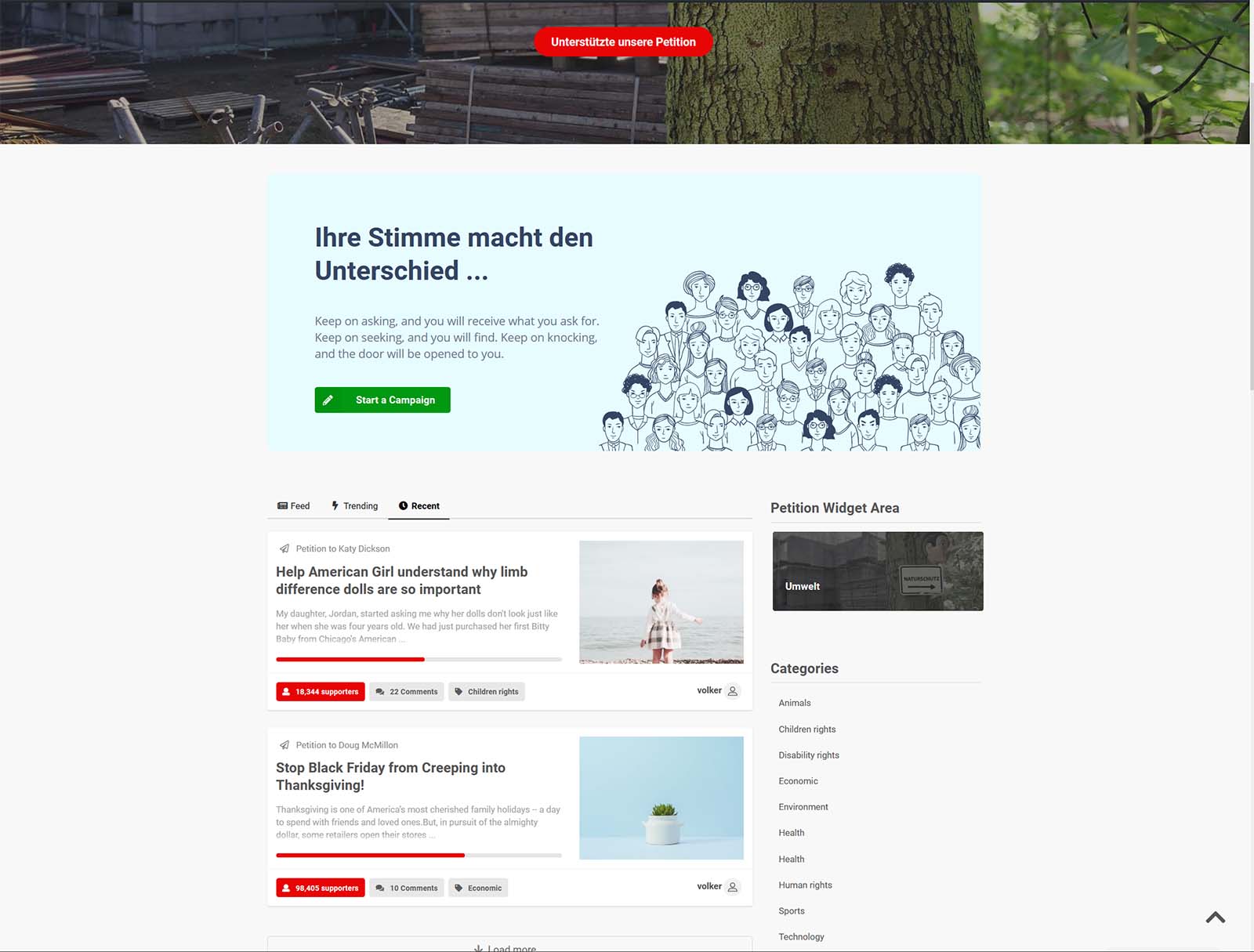 It should look like this: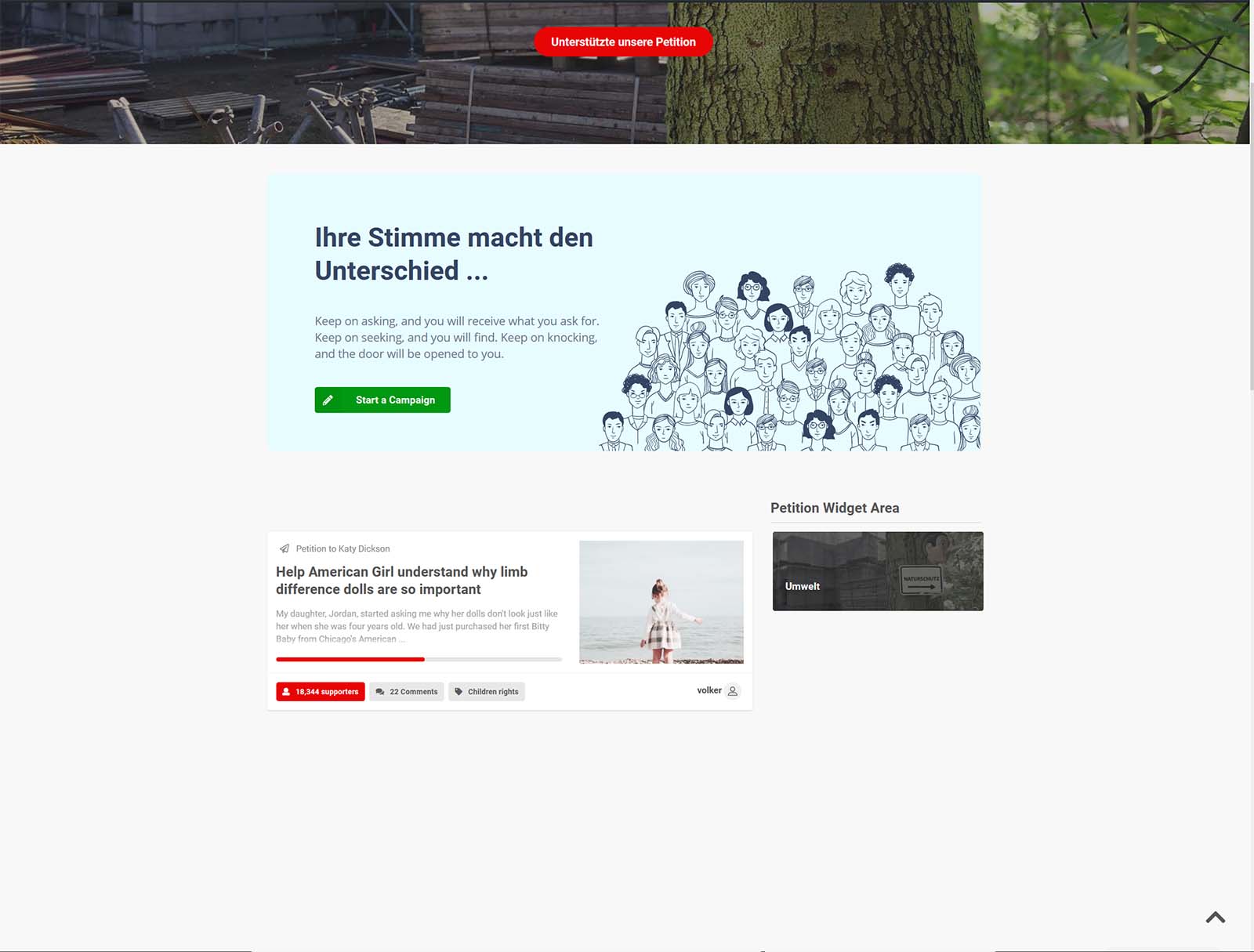 Thanks in advance!
Volker

You can set home tab default for Recent https://tppr.me/Suqlg
The use CSS in children theme to hide that.
Add CSS to wp-content/themes/campoal-child/style.css
#sign-category, #petition-tab {
display: none !important;
}



Question stats
Active

Views

3340 times

Answers

1

answer