Once the Campoal theme is activated, you will be redirected to the setup Wizard page, where you can install the basic plugins and import the demo.
First step it's ask you install Children theme, let click on Install. A child theme, as defined by the WordPress Codex, is a theme that "inherits the functionality and styling of another theme, called the parent theme." Child themes are recommended to modify existing themes while still maintaining their design and code.
In the next step it will ask you to install the recommended plugins. You can deselect some plugins that you deem not necessary. Campoal Tapo plugin is required for the theme to be functional.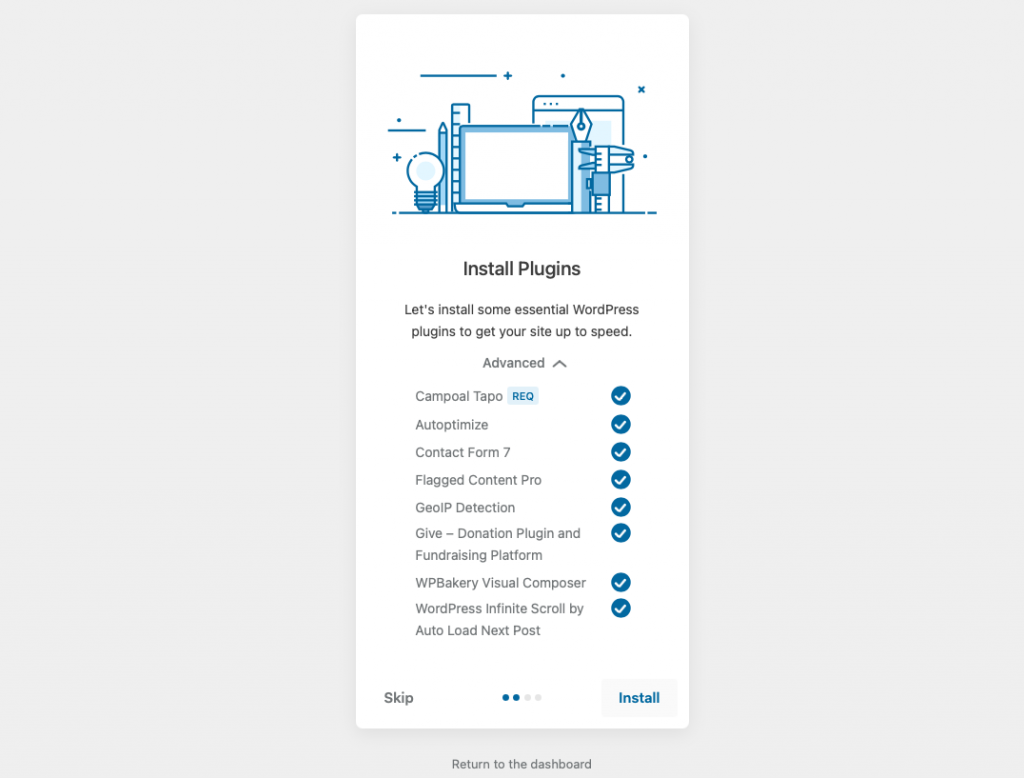 Last step, choose a demo you like and import. Now grab yourself a coffee and wait a few minutes for the complete website.
Now it's done! Let's enter your license you was received on Order Confirm email to get latest update version from Developer automatically.
All basic installation takes only a few minutes with Setup Wizard. If you need more customization continue to see the next section.