Customer success story
Conservativechange.com
Industry

Politic
Location

United State
Goals

Conservative Change to be the first open petition platform for those who share conservative values.
Type

Petition Platform
Website

conservativechange.com
Established

2020
Products used
The most completed Petition Platform WordPress Theme
Conservative Change developed to be the first open petition platform for those who share conservative values. Driven by impactful grassroots technology and a clear vision to empower those who want to make a difference.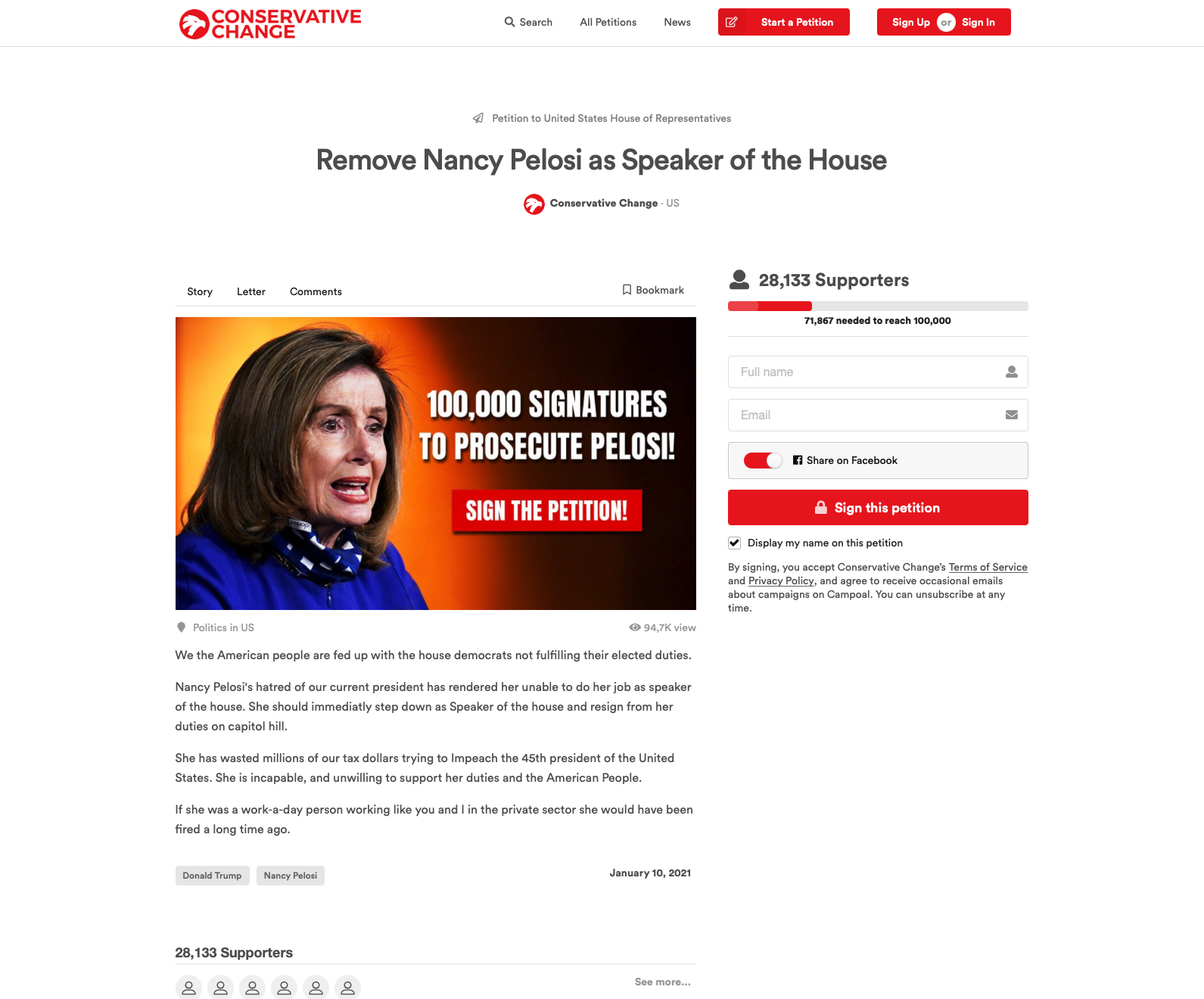 The template is really nice and offers quite a large set of options. It's beautiful and the coding is done quickly and seamlessly. Thank you!
Maria Muszynska
Head of IT department
More related stories
Petition Watch is an organization of Responsible Activism and our Mission is to cultivate productive legislation while protecting our Constitution well into the future. As quickly as politicians disregard our rights, we must be more responsive and poignant. When an issue surfaces, we spring into action and write petitions on the matter for immediate publishing.  When a…
Founded by high school students Ayla Gordon-Mandel and Angelita Chew, Young Women Stand Against Prejudice (STAND) empowers young women in the fight against bigotry and inequality. Whether the unjust policies be on the basis of race, disability, gender, or sexual orientation, STAND equip young women with the proper tools and knowledge to forge change. STAND creates a space for highschool-age girls to take political action against the systematic oppression and discrimination in America—making a difference in their communities and nation.
Spdmannheim.de a petition website for citizens of Mannheim city in Germany that together make their city a better place with petitions to the city government.