Customer success story
Conservativechange.com
Industry

Politic
Location

United State
Goals

Conservative Change to be the first open petition platform for those who share conservative values.
Type

Petition Platform
Website

conservativechange.com
Established

2020
Products used
The most completed Petition Platform WordPress Theme
Conservative Change developed to be the first open petition platform for those who share conservative values. Driven by impactful grassroots technology and a clear vision to empower those who want to make a difference.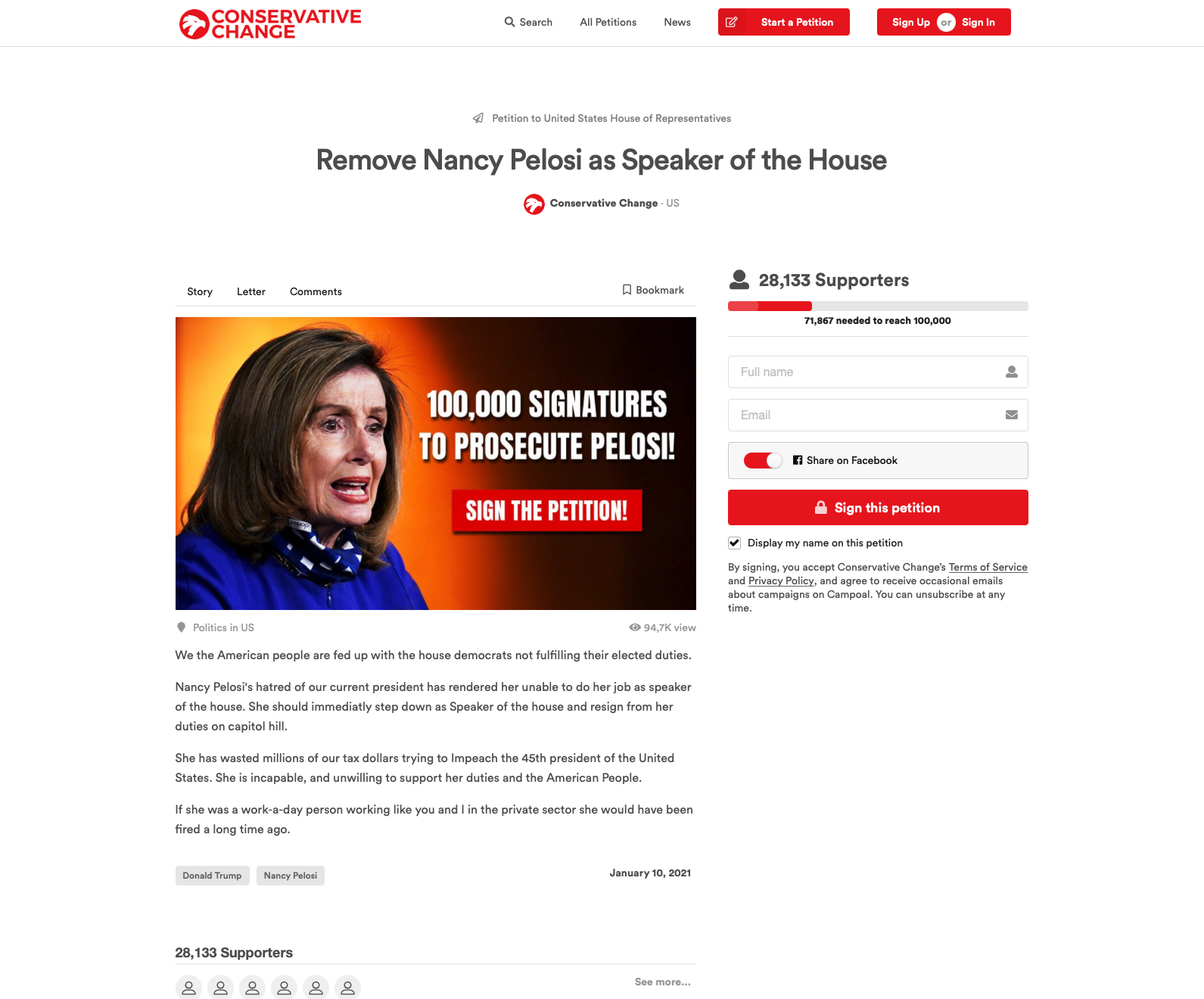 The template is really nice and offers quite a large set of options. It's beautiful and the coding is done quickly and seamlessly. Thank you!
Maria Muszynska
Head of IT department
More related stories
Crowdfunding platform for teachers' ideas in Romania. Choose the project that inspires you and contribute as much as you can. A team of entrepreneurs, managers and action people who over time have grown pioneering business projects in their fields of activity. Narada understood that education is the basis of any progress and that if the…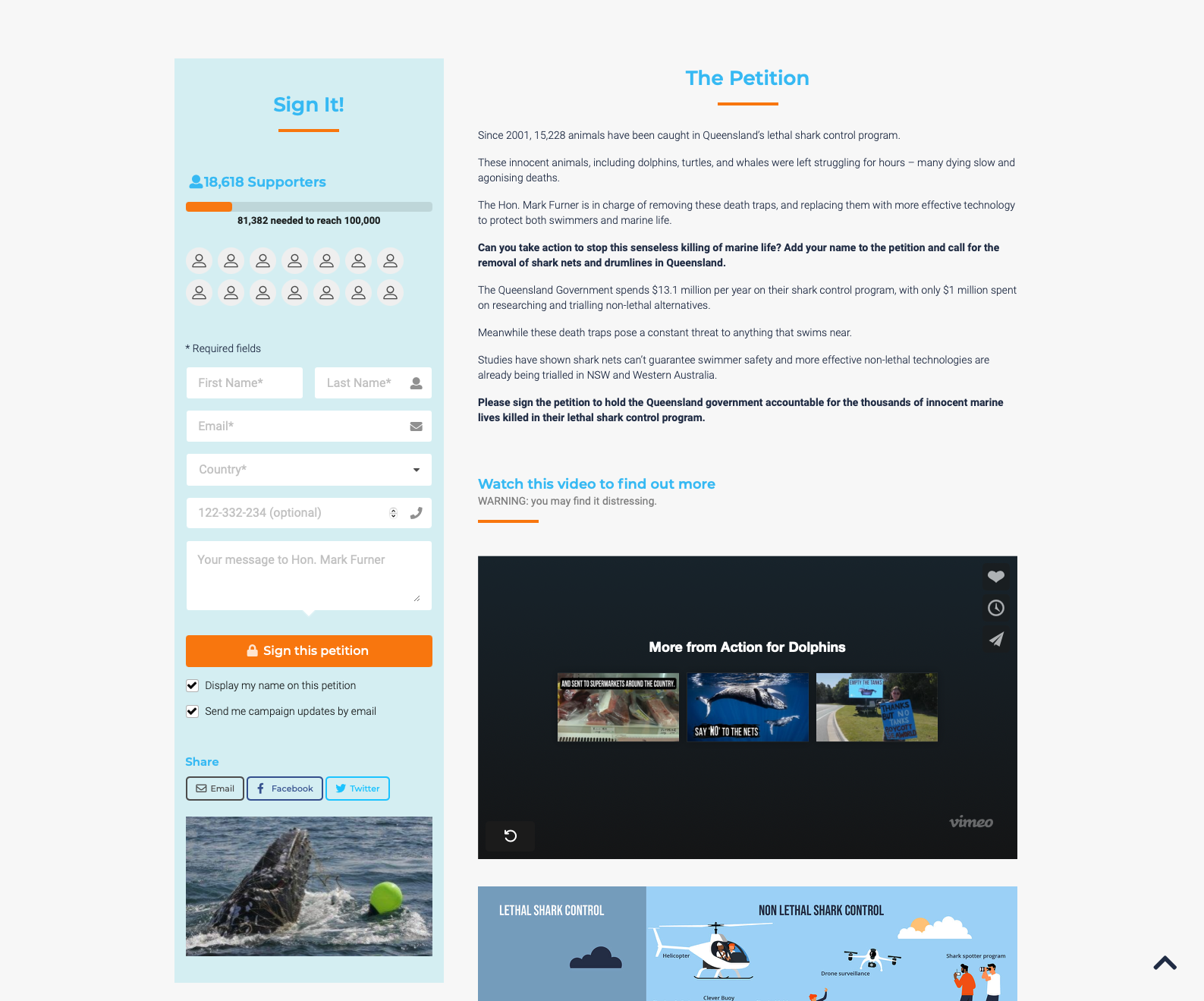 The aim of AFD is to stop cruelty to, and gain legal protection for, small cetaceans (dolphins and other small whales). AFD focuses on small cetaceans because these sentient animals do not have adequate legal protection, and are subjected to some of the most extreme cruelty inflicted on animals anywhere in the world.
Stay Kind used Campoal to calling people Pledge their Kindness to protect young people like Thomas, killed by one punch at 18. Following the tragic death of his younger brother Stuart, also at 18, the Foundation evolved and became a national movement of kindness. Stay Kind are more determined than ever to keep their youth safe through a kinder Australia.