Customer success story
Spdmannheim.de
Industry

Politic
Location

Mannheim, Germany
Goals

Together we will take the initiative and responsibility for more equal opportunities in Mannheim
Type

Social Platform
Website

https://spdmannheim.de
Established

2020
Products used
The most completed Petition Platform WordPress Theme
Spdmannheim.de a petition website for citizens of Mannheim city in Germany that together make their city a better place with petitions to the city government.
We will move Mannheim forward together. Together we will take the initiative and responsibility for more equal opportunities in Mannheim. For this we need you – be there, be Mannheim.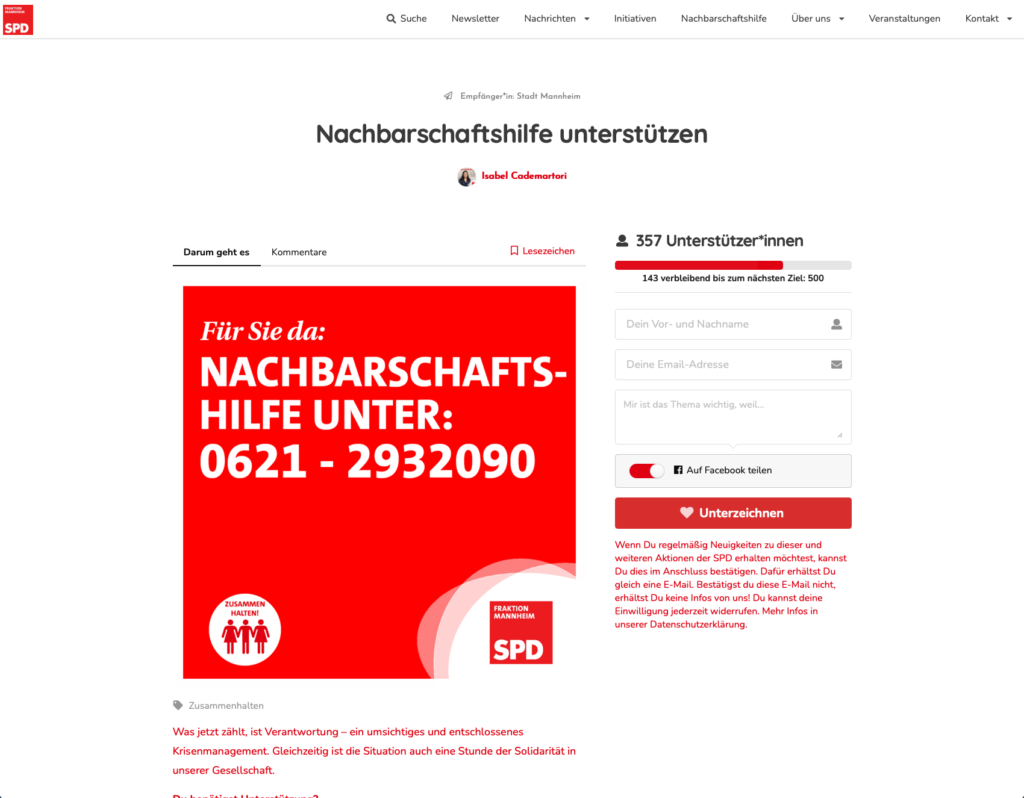 The template is really nice and offers quite a large set of options. It's beautiful and the coding is done quickly and seamlessly. Thank you!
Maria Muszynska
Head of IT department
More related stories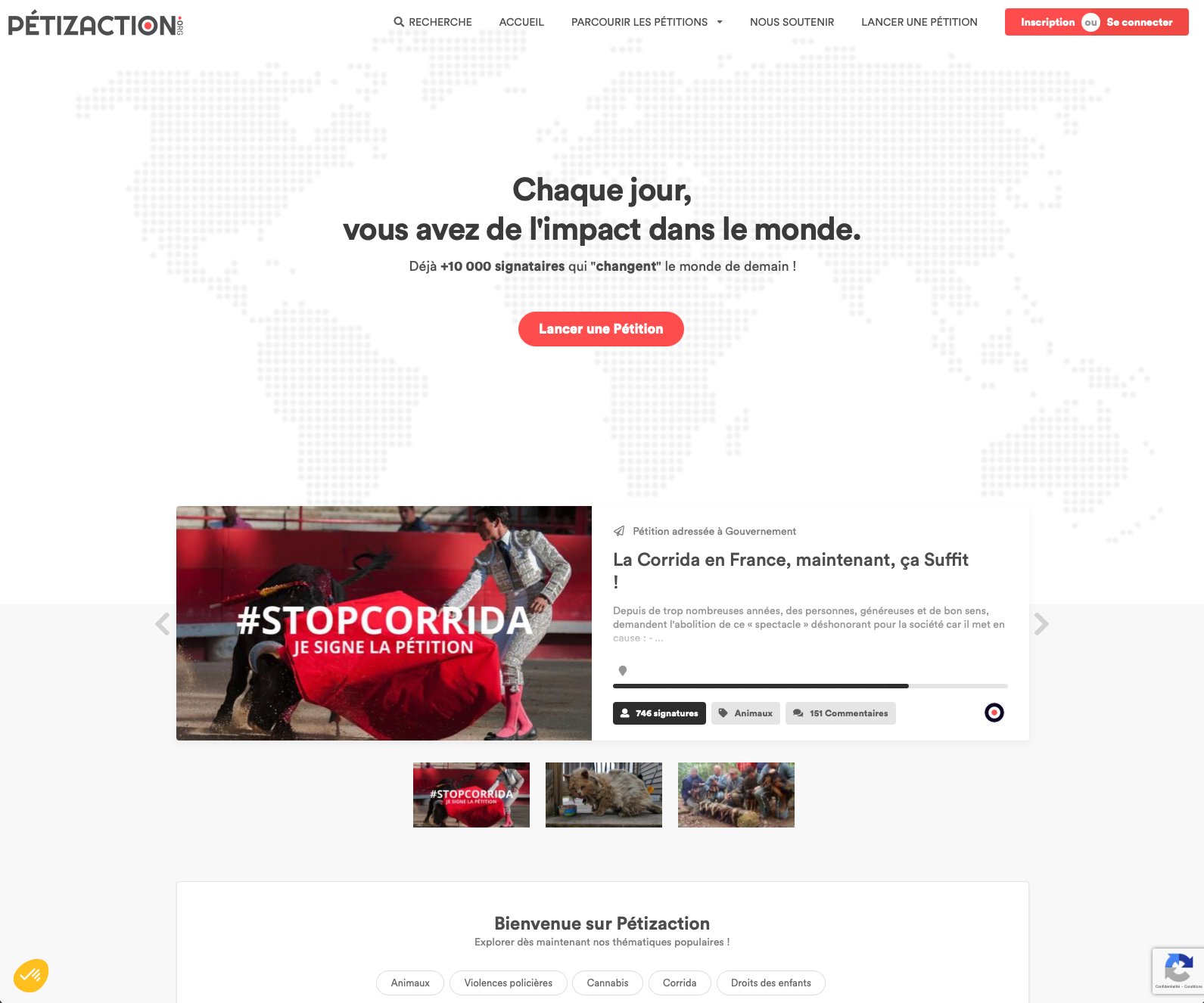 Petizaction.org a petition platform in France is against the Corrida bullfights. Seek justice for a dog poisoned with poison. Pétizaction is an online petitions site that allows citizens, who wish to defend an idea, launch a movement and mobilize behind a cause, to make their voice heard and unite hundreds of thousands of other people…
December 12, 2019 a petition "German and Dutch police must investigate Halim Tanwir's racist and misogynistic remarks" launch on Daadkhah. The purpose of this petition is to ensure that racist and anti-feminist statements are not unanswered by well-known Afghan political figures, both at home and abroad. These people, in whatever position they are, must realize…
We are in this together (weareinthistogether.eu) initiated by Sven Giegold, a member of the European Parliament, calling on the people of European countries to unite in the Covid-19 pandemic. The movement spread quickly on Twitter with the hastag #WeAreInThisTogether and today more than 20,000 people have signed up to join the movement on the site….